BART A. TESSIERO, Highway Superintendent        PHONE: (518) 843-2620     FAX: (518) 843-6136     EMAIL: btessiero@townofamsterdam.org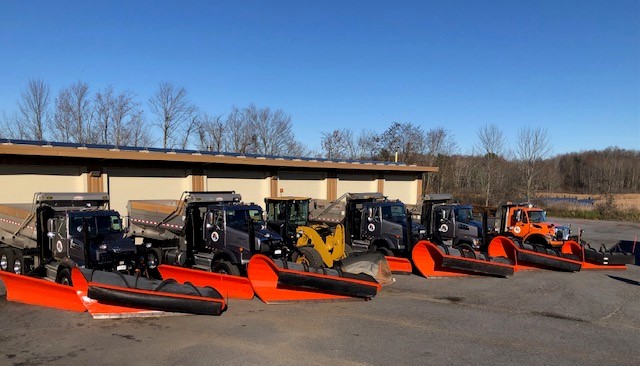 HOURS: Monday – Friday,  7:00 am – 3:30 pm    Town Road Listing       County Road Listing
The Town of Amsterdam Highway Department consisting of six 6 full-time and six part-time (seasonal) employees take great pride in the services they provide to the Town of Amsterdam. We employ a great team made up of mechanical, computer and equipment skilled operators. The Highway Department is completely computerized. Staff meetings are held daily to review job assignments and before each storm during winter months to review information from other agencies to prepare a plowing plan for snow removal. The Highway Department is certified each year with Dig Safe NY Excavation Program which protects the community and prevents damage to underground facilities. The Town Highway Department typically performs all mechanical work in-house, however; some situations require outside services.
The Highway Department is responsible for: 20 miles of Town roads which includes: snowplowing, street sweeping, mowing of shoulders, cleaning of roads, drainage, paving and repairs. In addition, by Contract with Montgomery County the Town of Amsterdam Highway Departments provides snowplowing and mowing of 39.9 miles of County roads. The Town Highway Department also maintains generators, two water towers, pumping stations (sewer/water), repair water breaks, installation of water meters, tree trimming, various maintenance of highway garage, clear span salt storage building, town offices as well as the historically owned Sanford Farms Broodmare Barn.
Equipment:  Four ten-wheel dump trucks and one six-wheel, all-wheel drive equipped with plowing equipment, one ten-wheel spare truck, one flatbed six-wheel trucking with plowing, equipment, one Ford pickup truck (4×4), one Chevy pickup truck (4×2), one Chevy pickup (4×4) with plow equipment, CAT loader, back-hoe with sweeping broom attachment, one six-wheel truck with chipping unit, one grader, one skid-steer, two John Deere mowing tractors,  one response van used for water department, portable generator with trailer.
To report a safety issue on town roads, please contact the Town at 518-842-7961 and provide your name, phone number and location of safety issue. Any emergencies should be reported to the Montgomery County Sheriff's Department at 518-736-1850.
Permits are required for installation of driveway or any work being done within a highway right-of-way. Please contact the Town for additional details.
Highway Right of Way Town        Driveway Permit Application Town Road Only
Issues on County Roads, please contact the Montgomery County Department of Public Works at 518-853-3814.
Town Highway employees installing new LED Sign at entrance of Town Hall.